Web designing and development is a fast-growing field in Rawalpindi and Islamabad. More technologies are introduced rapidly and we need to keep ourselves up-to-date to compete with others in the market.
We at yes college offer you guaranteed expert-level training in the field of website designing and development. You will become a professional web designer and web developer in the given duration.
 Basic of web designing
 HTML 5
CSS 3.0
JavaScript
Optimization Techniques
Bootstrap
jQuery
PHP Back End Development Course
Back End PHP Web Development
Introduction to Dynamic Websites
PHP Programming
Getting user input (HTML forms)
Variables and Expressions in PHP
PHP Operators
Conditional Tests and Events in PHP
PHP Flow Control
cPanel and Uploading
Rs.7200 per month
Rs.6500 per month
Duration: 3 Months Short Course ,6 Months Advanced Course, 1 year Professional Course
Installments:  Available

Class Per Week: 6

Weekend Course: Available(For Govt.Employee & Job Holders)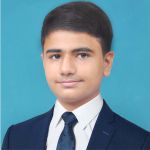 He is expert in softwares that are used to manage content online and make websites.