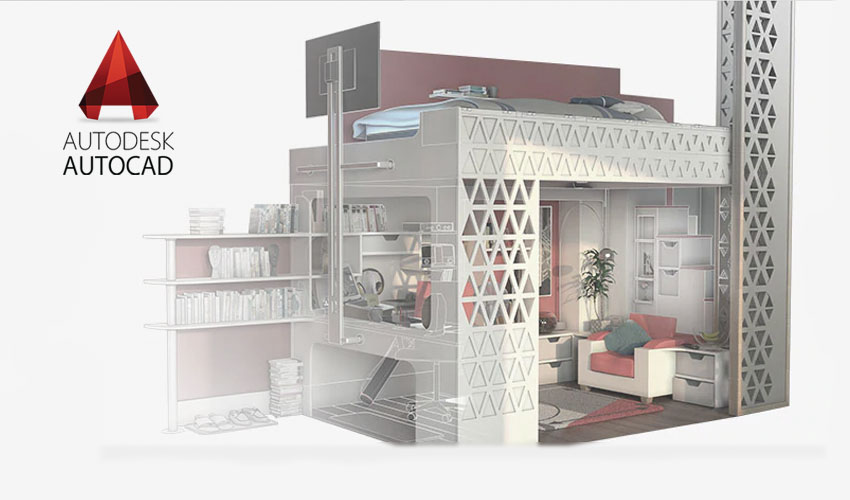 AutoCAD is an emerging field that combines creativity with technical skills. This course will help a trainee to acquire basic introduction of Computer Aided Design (CAD). AutoCAD is the pioneer software in leaving behind the cumbersome ways of drawing on a sheet/paper by hand to CAD designing with technical approach. This course will help learn this software step by step from beginner to professional level. The goal is to develop planning and designing skills starting with the fundamental theory and practice of AutoCAD and quickly advancing to draw Polylines, fillets, chamfering, gradient, layers and hatching etc. 3D Max introduction and modelling will also be discussed in collaboration with AutoCAD software. This course puts you on the track of accomplishment by providing complete instructions on how to start your AutoCAD career as a freelancer and get the best AutoCAD jobs.
Build Architecture

 
 Professional Course Prepare technical drawings with AutoCAD utilizing the tools of Draw, Modify, and Dimension toolbars.
Create and draw a basic 2D drawing in AutoCAD and its usage in planning and designing of housing schemes.
Use the basic functions and features of CAD 3D design and 3D Max.
Design using AutoCAD commands with the help of shortcut keyboard keys.
Convert any PDF version of drawings to AutoCAD file.
Export and present AutoCAD data into other formats like (PDF, JPEG etc.)
Design the layout of drawing and understand the printing and plotting features.

Wood Architecture

Aspire Professional utilizing the tools of Draw, Modify, and Dimension toolbars.
Vectric Aspire Design Software
Simulate 2D and 3D designs for their CNC
Typing 100 WPM 
Aspire's family of solutions has you covered. Comprehensive, cloud-based business management for larger-scale landscape and janitorial contractors. Intuitive, flexible business management tools for growing field service contractors.
Rs.15000 per month
Rs.8500 per month
Duration: 3 Months Short Course  | 6 Months Advanced Course  |  1-Year Professional Course | 2-Year Extra Professional Course
Installments: Available

Class Per Week: 5

Class Time Daily 3 Hr